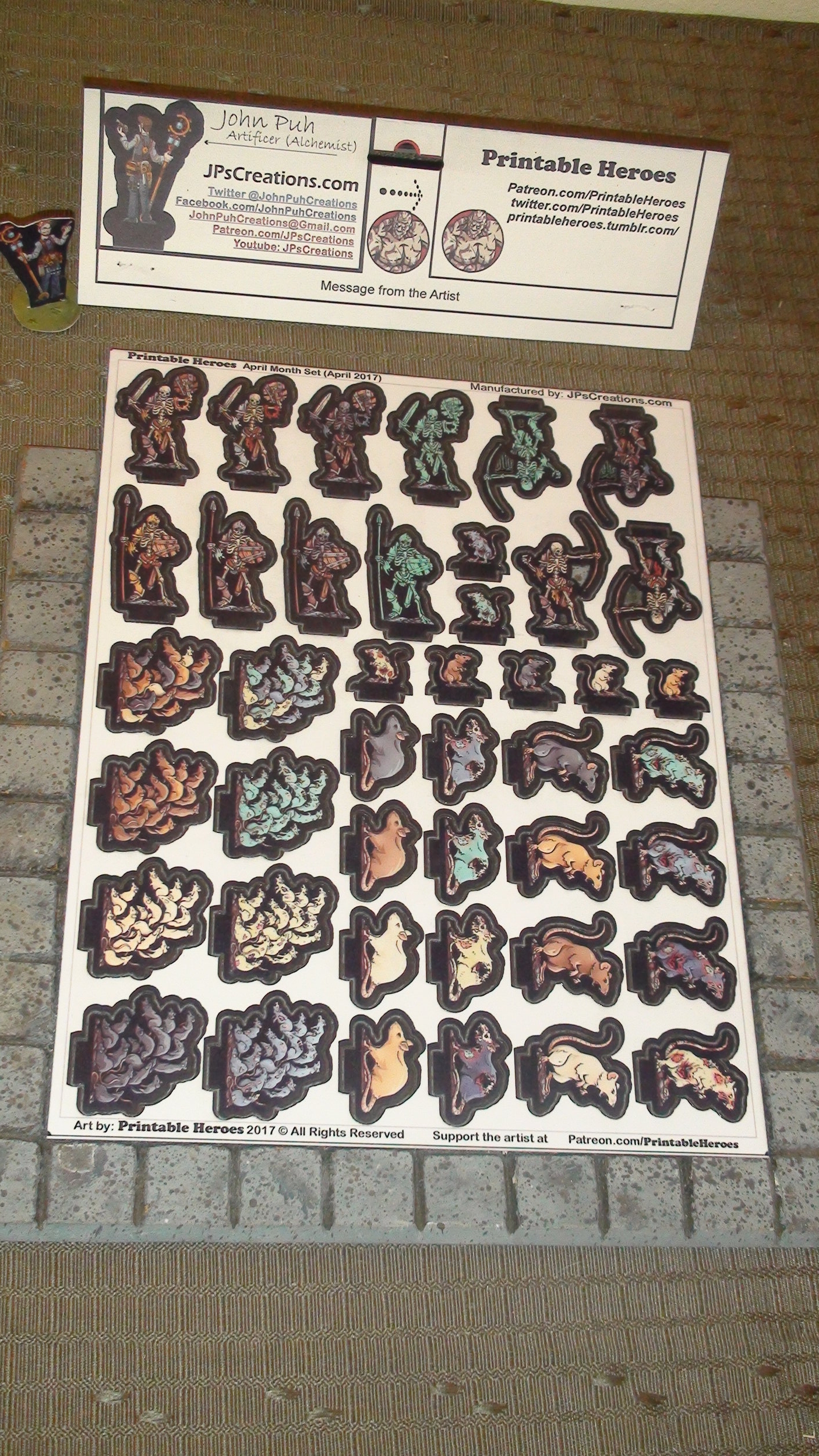 Printable Heroes Sets
April 2017 'Printable Heroes' Minifigure Set
This is a physical set of 1 of each figure from the Printable Heroes art set from April of 2017. Each figure is printed double sided, and then laser cut.
A Month page contains 43 figures.
A mirror set has 2 pages containing 86 ready to play mini figures. Half facing left, Half facing right.
Includes 10 FREE bases per page.