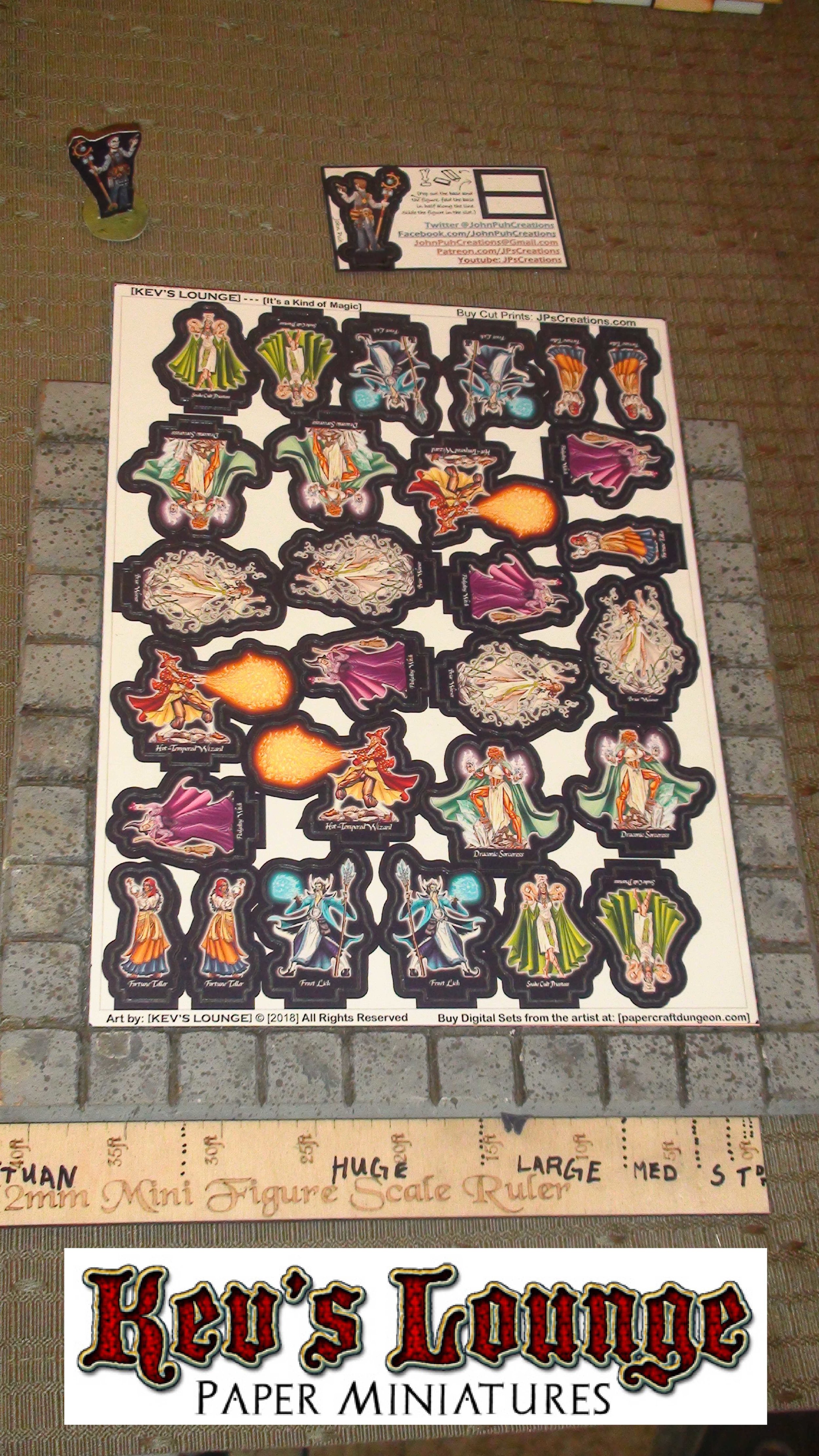 Kev's Lounge Sets
It's a Kind of Magic by "Kev's Lounge"
These are physical laser cut miniatures that are ready for play.

Each page is full of figures from It's a Kind of Magic designed by kev's lounge with 28 figures on each page.

Each Page comes with 10 free bases. If you want more check out the bases section HERE.