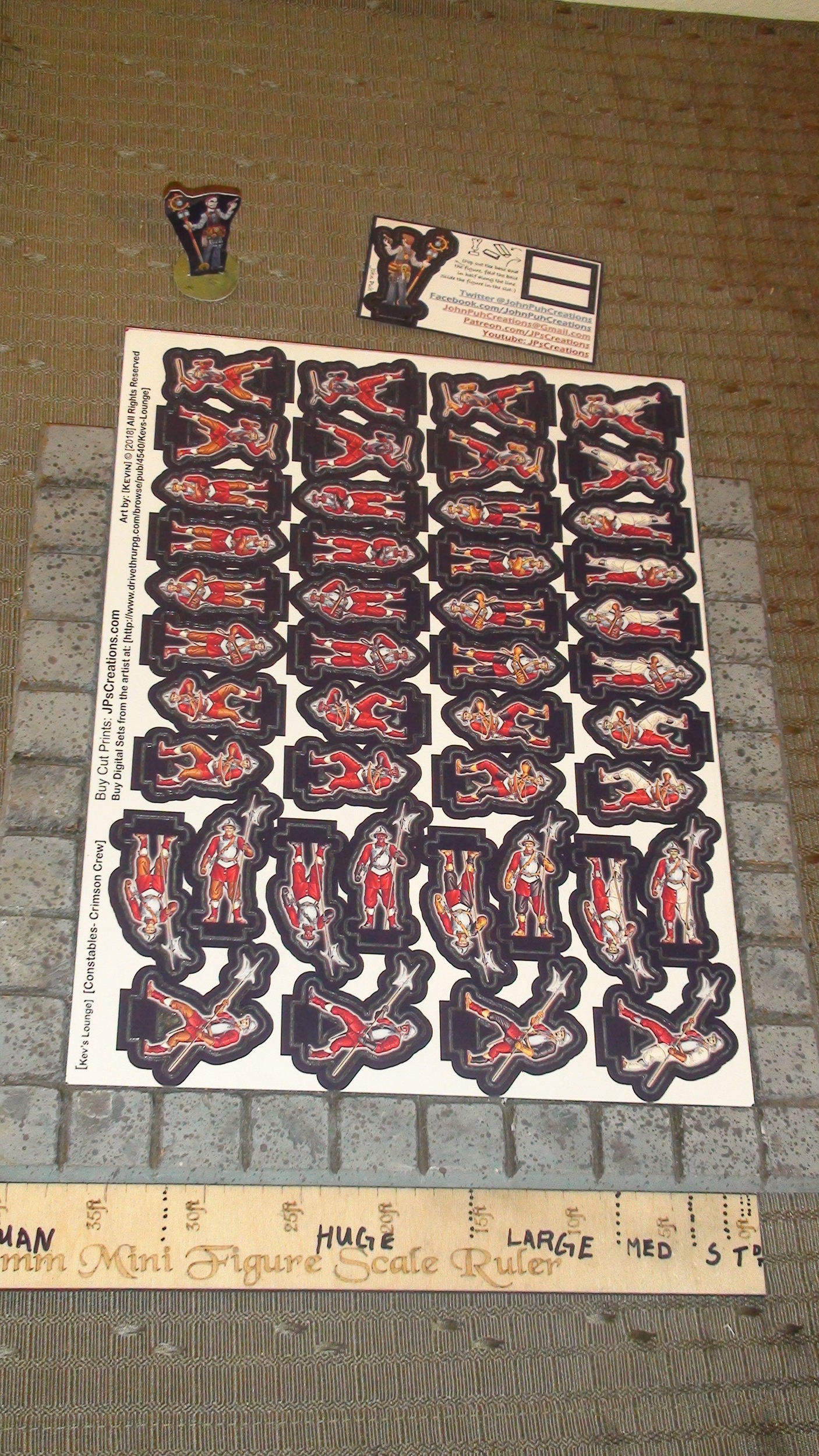 Kev's Lounge Sets
Constables by "Kev's Lounge"
These are physical laser cut miniatures that are ready for play.

Each page is full of constables designed by kev's lounge with 44 figures on each page.

There are 5 preset page options: Crimson crew (red), Emerald Enforcers (green), Blue Bruisers (blue), Royal Gaurds (purple/black), The Amazing Technicolor Army, Kev's pick.

Each Page comes with 10 free bases. If you want more check out the bases section HERE.